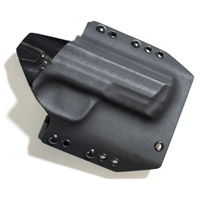 KT Gunfighter Holster
(Low profile, fixed retention)
Forward Cant is available. Please be aware that selecting Forward Cant will keep the holster about the same dimensions as the Zero Drop but will be cut to optimal dimensions.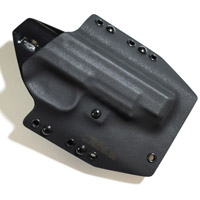 KT Gunfighter Mechanized Holster
(Low profile, adjustable retention)
Custom or Send in (N) option is available to anyone who would like a custom color KYDEX® sheet material. When you order the Custom or Send in (N) option, you will have to provide us (Send in) two (2) pcs. of 12"x12" KYDEX® sheet or we can order it for you and we'll just send you an invoice for the extra cost. Please contact us before or after you place your order; contact@kt-mech.com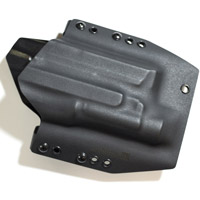 KT Defender Weapon light compatible Holster
(Low profile, fixed retention, weapon light compatible)
Please email us a picture of your handgun and weapon light attached as well as the rail key, if any, if you are not sure about the rail key and slot. We can use the picture as reference for your holster build.
contact@kt-mech.com

(Click on thumbnail to view RAIL SLOT diagram)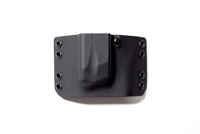 (sample image of KT M1X FNP 45)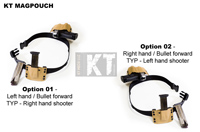 (click thumbnail)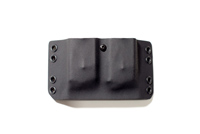 (sample image of KT M1X FNX 9)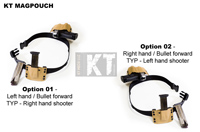 (click thumbnail)
THUMB BREAK - This is an optional feature available to all non-DUTY holsters (click on the image below to order and for more details)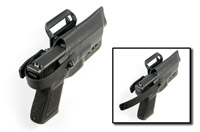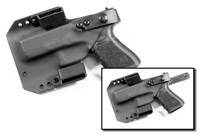 OTHER / CUSTOM COLORS AND PATTERNS - select your custom colors here (click on the image below to order and for more details)